Actionable Insight Benchmark
Is your business performing better online than your competitors?
This Actionable Insight product addresses the issue of unexplained loss of business, new competitors entering your market or you wanting to know where you rank. We work with you and show you how to find quick wins and define a digital strategy based on competitor insight to make your firm more profitable. Because showing works better than telling.
The Process
How we work with you and show you how to achieve success.
We assess and rank you against your competitors online across website, search engine and social media platforms. We then produce a prioritised to-do list to help you gain a competitive advantage for business success.
Outcomes
So, what Actionable Insight do you get?
Your plan of action
A prioritised to-do list of recommended short, medium and long-term actions.

The tools, knowledge and dashboards you need to ensure you stay ahead of your competitors.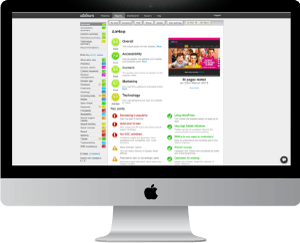 Your business performance
Website efficiency scores benchmarked against your competitors.

Share of voice, trends, key contexts of conversation and top key opinion leaders.

Real time position tracking as to where you stand in Google's top 100 organic and paid results for your keywords.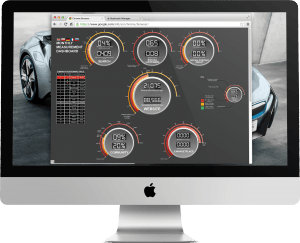 Your competition
Knowledge of what your competitors are doing online.

Knowledge of how you rank against your competitor set.

Knowledge of what your competitors are doing better than you.

The keyword strategy driving traffic to yours and your competitors websites with SEO ideas and keyword monitoring so you can benchmark your search improvement.
Actionable data
Executive benchmarking summary.

Essential technical recommendations, to improve the performance of your website, for a more advanced analysis see the

Actionable Insight Audit

.

Social audience, activity and engagement of your content versus your competitors in Facebook, Twitter, Google+, YouTube and Instagram so you can learn from industry best practice.
Roger brings a fabulously unique approach to getting to the bottom of the detail and his detailed but fun analysis of the issues we were facing was not only refreshing but incredibly useful. His understanding of our business was very clear and often Roger went above and beyond the job in hand in order to understand what nuances made our business 'tick'. Some small tweaks and some rather major ones were needed but each were introduced and have resulted in some incredibly positive changes to our business, the major plus of which is quicker uptake through better technology and use of social media/excellent software platforms. Roger's approach is thorough and he is a pleasure to work with.
Dan Timms
Director of Operations, Young Voices (UK) Ltd
Roger worked with creating a new website built for multiple platforms, including both desktop and mobile. He also provided advice regarding social media, in particular the way in which the institution monitored digital activity. The University was shortlisted for "Best Website" in the 2012 HEIST Awards, the main awards programme for marketing in the sector. Roger has continued to work with the Roehampton providing workshops to students on using LinkedIn, as part of a range of activities the University has in place to enhance student employability.
Paul O'Prey
Vice Chancellor , University of Roehampton
I first worked with Actionable Insight on the University of Roehampton project in 2011. Since then we have had the pleasure of working with Roger on many successful projects.
Piers Tincknell
UX Designer, Atomic Smash
Get in touch now for a free needs analysis with Roger, a trusted advisor to UK Trade & Investment.
Book your spot at our next digital audit workshop.
Listen to us online or in person in a one to many free talk. If no talks are suitable please book a free consultation.
Fill in your details and free of charge, we will send you a domain overview report on your organic search traffic, paid search traffic, backlinks, display advertising and organic competitive landscape.
Other Actionable Insight Functions