Actionable Insight Optimisation
Do you need help getting everything set up correctly?
This Actionable Insight product addresses the business issue of not having the skill set or resources to implement an online plan or implement necessary digital changes. We work with you and show you how to implement digital platforms and tools correctly. Because showing works better than telling.
The Process
Intelligent campaigns optimised by Actionable Insight experts that are handed over to your team to run but are continually improved as the campaigns progress.
Outcomes
So, what Actionable Insight do you get?
Your tools and platforms
Correct platforms and tools set up and connected.

Best practice campaigns, set up so you have complete control.

Efficient campaigns reviewed by Google.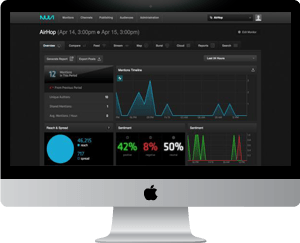 Your audience
The correct target audience targeted.

Your target audience reached in a smart way with the newest tools and tactics.
Your Skills
Ability to create efficient campaigns in-house.

Ability to evaluate and optimise campaigns in-house.

Ability to track who has been on your website and on what pages so you can contact them knowing what they are looking for.

Ability to evaluate the user journey and experience to improve your website conversion rate.
Expert advice
A competitive edge working with the latest platform functionality, we have a direct line to Google, Facebook and Twitter who share the latest functionality with us.

Insights and recommendations on an ongoing basis from Google certified individuals to ensure you stay smart, new and ahead.
Having spent a successful career mainly in senior "blue chip" corporate roles, and now running my own business I feel pretty qualified to judge the quality of various suppliers. Without question "Actionable Insight," have been outstanding, willing to step in and deliver, when we had been let down by a previous supplier. They not only enabled us to ensure we were able to deliver our website, on time and on budget, but also developed an exceptional, cutting edge, analytics package. Great, knowledgeable people, providing an exceptional, very high quality service, across all aspects re digital. Quite simply could not recommend them more highly.
Zbiggy Ucinek
Co-Founder & CEO , The Gang of 4 Productions Ltd
I can't recommend Roger and his team at Actionable Insight highly enough. In our transition from an offline tutoring business to an online education platform, Actionable Insight have been absolutely invaluable. They are knowledgeable, energetic and great to work with. Most of all, I feel they really care about us as a client and are truly invested in making our business better.
George Rendel
Director , The Medic Portal
Roger was brilliant to work with, he really knows what he talking about. He made our heads hurt a little by the end of the consultancy sessions but the ROI has been fantastic.
We will definitely be working with him again. He has opened our eyes to new opportunities for Fleur of England. Thank you Roger.
Fleur Christacos
Owner, Fleur of England
Get in touch now for a free needs analysis with Roger, a trusted advisor to UK Trade & Investment.
Book your spot at our next digital audit workshop.
Listen to us online or in person in a one to many free talk. If no talks are suitable please book a free consultation.
Fill in your details and free of charge, we will send you a domain overview report on your organic search traffic, paid search traffic, backlinks and display advertising.
Other Actionable Insight Functions