Actionable Insight Digital Marketing Limited is a boutique e-commerce strategy and consulting firm catering to UK and international clients. We focus on facilitating long-term growth and success in the digital marketplace through strategic e-commerce solutions. Unlock your eCommerce potential with data-driven, actionable insights. Our expert strategy and consulting services empower your business to make informed decisions, optimise processes, and drive growth. Partner with us to turn data into results and elevate your eCommerce success
Wilo SE, World-leading Water Pump Manufacturer – Dortmund, Germany   August 2022 – April 2023
Developed a 5-year global e-commerce strategy, which was presented to senior leaders and translated into actionable tasks for global teams. Utilised KPIs, measurement dashboards, and customer-led growth strategies while launching multiple e-commerce and SEO projects in Q1 2023. This digital transformation aims to create an agile, customer-centric, data-driven, and innovative organisation prepared for the challenges of the digital era.
CivTech Scotland and CivTech Alliance, Edinburgh   March 2016 – April 2023
The CivTech accelerator program empowered small and medium-sized businesses to deliver GovTech/CivTech products and services, reallocating £420M from large consultancies with a £6M investment and £100M fund. Identified stakeholders, and crafted sector-specific value propositions, communication plans, and real-time dashboards. Developed a Growth Hacking Masterclass for participants. The CivTech Alliance emerged from CivTech Scotland, uniting 16 countries for UNDP challenges in COP26, COP27, and the upcoming COP28. Received the Apolitical Global Public Service Team of the Year 2021 award.
UK Hydrographic Office | ADMIRALTY, Executive Agency of UK Government, Taunton   June 2017 – June 2022
Developed an integrated marketing technology suite encompassing web, search engine, social media, content, and evaluation. Conducted a thorough audit and benchmark, leading to a 3-year technology roadmap and £2.4M procurement for a web technology agency partner. Created a marketing campaign playbook, upskilled the internal team, and established a real-time Power BI dashboard. The 3-year transformation program aligned with strategic objectives, contributing to a 22% annual revenue increase to £164M.
Our services include online audits, benchmarking, strategy development, KPI dashboard creation, and reputation management, all designed to enhance customer experience, sales, brand awareness, operational efficiency, and competitiveness, ultimately leading to increased success in the digital arena.
Audit and Benchmark
A brand e-commerce audit and benchmark is a process that examines a brand's online presence and performance in the e-commerce space. It reviews the website, social media profiles, and other digital channels to evaluate the brand's e-commerce strategy, user experience, design, functionality, content, and marketing efforts.
E-commerce Strategy and Go-To-Market Plan
A brand e-commerce strategy is an approach used to build, promote, and manage an online presence for a business in order to reach customers and generate sales. A go-to-market (GTM) plan outlines how a company will launch a product or service and establish a strong market presence.
KPI Performance Dashboard
A brand e-commerce KPI performance dashboard is a visual tool that allows businesses to track, analyse, and display e-commerce metrics. The dashboard presents data in an understandable way, allowing stakeholders to make informed decisions and optimise their online sales strategy.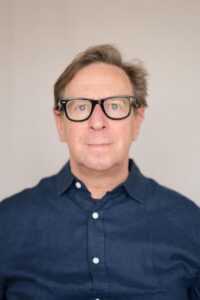 Roger Jones, the founder of Actionable Insight, is a highly experienced professional in the field of strategic ecommerce solutions. With over 10 years of expertise, Roger specialises in providing strategic guidance to both UK and international businesses, aiming to drive long-term growth and success in the digital space. His services include online audits, benchmarking, strategy development, KPI dashboard creation, and reputation management. These services are designed to enhance customer experience, increase sales, raise brand awareness, improve operational efficiency, and boost competitiveness. With his deep understanding of the digital landscape and innovative thinking, Roger tailors his strategies to cater to the specific needs and objectives of each client. By leveraging his expertise, businesses can navigate the complexities of the digital realm and unlock their full potential for growth and success.
Isabella is a highly skilled and versatile professional with expertise in e-commerce strategy, consulting project management, and SEO. With exceptional analytical abilities, she excels in gathering and interpreting market data to develop comprehensive strategies that align with business objectives. Isabella's expertise extends to SEO, where she possesses in-depth knowledge of algorithms, optimization techniques, and keyword research, resulting in improved search rankings and increased organic traffic. She is proficient in utilising tools such as SEO Yoast Pro, SEMrush, and ChatGPT to drive effective SEO strategies.