Online Reputation Management
Do you know what is being said about your business online?
This Actionable Insight product addresses the business issue of not knowing what is being said about your business online. It also addresses the challenge of dealing with a tarnished or threatened reputation online. We work with you and show you how to enhance your online reputation, because showing is better than telling.
The Process
The game is all about delivering the right message at the right time on the right channel to the right person.
Here are some potential results from our online reputation management service:
Results:
Improved online reputation: By effectively managing and responding to online feedback, brands can improve their online reputation and build trust with their target audience.
Increased customer satisfaction: By responding to negative feedback and addressing customer concerns, brands can increase customer satisfaction and loyalty.
Increased revenue: By building a positive online reputation, brands can increase their revenue and drive sales growth.
Enhanced brand positioning: By effectively managing their online reputation, brands can enhance their brand positioning and stand out from the competition.
Outcomes
So, what Actionable Insight do you get?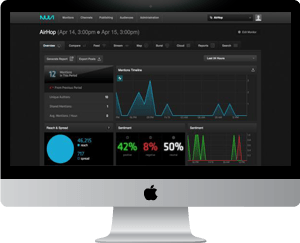 Brand reputation
Become the go-to person or business in your industry with an enhanced online reputation developed by working with Actionable Insight.

A dashboard to keep track of online mentions and customer reviews of your and your competitors' brand name, product or service.

Enhanced SEO rankings by tracking and managing backlinks from all referring domains.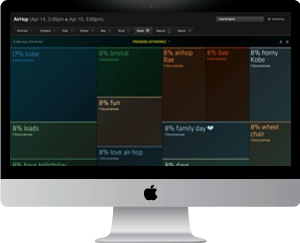 Content production
A schedule for the creation of digitally efficient content that can be found, consumed and shared online to enhance search engine results and social media profiles.

Stories that are searched for to ensure your content is found.

Stories that entertain and educate your audience to ensure it is consumed.

New ways to promote and market your brand by discovering new content distribution channels.
Online engagement
A social media policy to educate your employees and set down the ground rules.

Understand the key contexts of conversation, language and keywords to use when engaging in conversation.

A list of key opinion leaders who you can engage with, these are conversations worth engaging in as key opinion leaders have influence over your target audience.
Optimised platforms and tools
We track social audience, activity and engagement of your content in Facebook, Twitter and Google+ so you can implement an efficient social media strategy.

We can track and

benchmark

your competitors content and engagement to ensure you take learnings from industry success.

Optimised social channels (including Facebook, Youtube, LinkedIn) to ensure you are found online.

*Top tip create playlists in Youtube and share or embed the playlist link to ensure viewers go on to watch your videos not competitors.
Roger brings a fabulously unique approach to getting to the bottom of the detail and his detailed but fun analysis of the issues we were facing was not only refreshing but incredibly useful.
Dan Timms
Director of Operations, Young Voices (UK) Ltd
Roger worked with creating a new website built for multiple platforms, including both desktop and mobile. He also provided advice regarding social media, in particular the way in which the institution monitored digital activity and online reputation. The University was shortlisted for "Best Website" in the HEIST Awards, the main awards programme for marketing in the sector.
Paul O'Prey
Vice Chancellor , University of Roehampton
Working with Actionable Insight is a sheer delight. The team brings rigour and insight to every project we work on. Roger is refreshingly open, a compulsive connector, and always puts the client needs first. I look forward to working with Actionable Insight time and again.
Jonas Altman
Business Development Manager, London College of Fashion
Other Actionable Insight Functions